Online seminar 14 August: Advocating for the under-represented through photography
August 14 2020 18:00–19:30
Based on his new book "Decolonising the Camera" and his work with many different historical photo libraries including Magnum Archive, curator and cultural historian Mark Sealy uses photography to advocate for the under-represented.
Live online seminar, Friday, 14 August, from 6.00 to 7.30 p.m. The seminar will be streamed on NJP's website, as well as on the Fritt Ord website.
What is the relationship of photography to social change, identity politics, ethnicity and human rights? British Mark Sealy will join Jonas Bendiksen and four NJP photographers to discuss photography and the role of photographers in documenting the world around them, taking their point of departure in the political developments of recent months.

On Friday, 14 August from 6.00 to 7.30 p.m., NJP and Fritt Ord will offer direct streaming of a discussion moderated by Magnum photographer Jonas Bendiksen. Along with Sealy, Bendiksen and the four NJP photographers Brian Cliff Olguin, Sofie Amalie Klougart, Javad Parsa and Nora Savosnick will talk about the position of images and photographs in contemporary society and how multi-culturalism is represented in the industry both inside and outside of Norway.
Mark Sealy has delved into Magnum's photo library and found images that elevate those who are under-represented. He has seen the stories in the photographs through new eyes, opening the public space to other voices.
In recent months, the focus on Black rights in the US has triggered similar discussions in Europe and Norway. The same issues have been raised in the media and among photographers:
Why do westerners make up such an overwhelming majority of photographers? How do we feel about the fact that European and American photographers travel the world to document the reality of others? Editorial boards and photographers are discussing the modest number of multi-culturals in the business, questioning whether multi-cultural communities in Norway are under-reported, and exploring the lack of sources and access to other communities in our own country.
The four NJP photographers will their take point of departure in their backgrounds and projects during the discussion on Friday.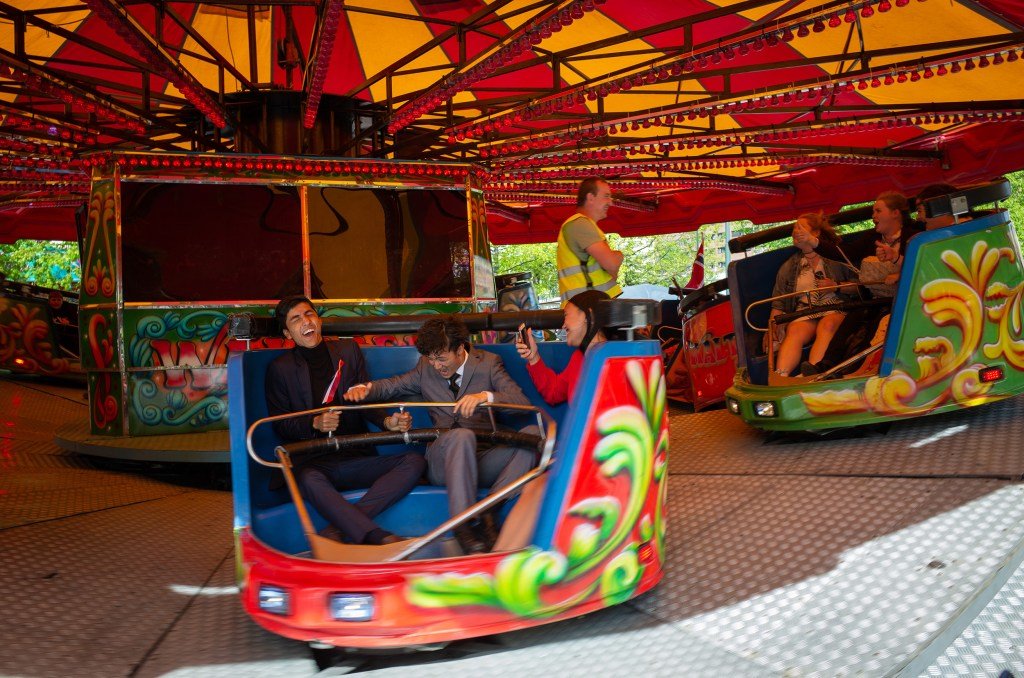 Brian Cliff Olguin's project "Brother" is a photo project about young men in the Oslo suburb of Holmlia. Young men from immigrant backgrounds often perform poorly in statistics on schools, education and working life. Combined with news coverage of episodes of violence, one is often left with a distinct impression about this group of young people in Oslo. Brian, himself a native of Holmlia, will use photography to portray different "brothers" and allow us insight into their everyday lives. His goal is to give the majority a more nuanced picture of this group.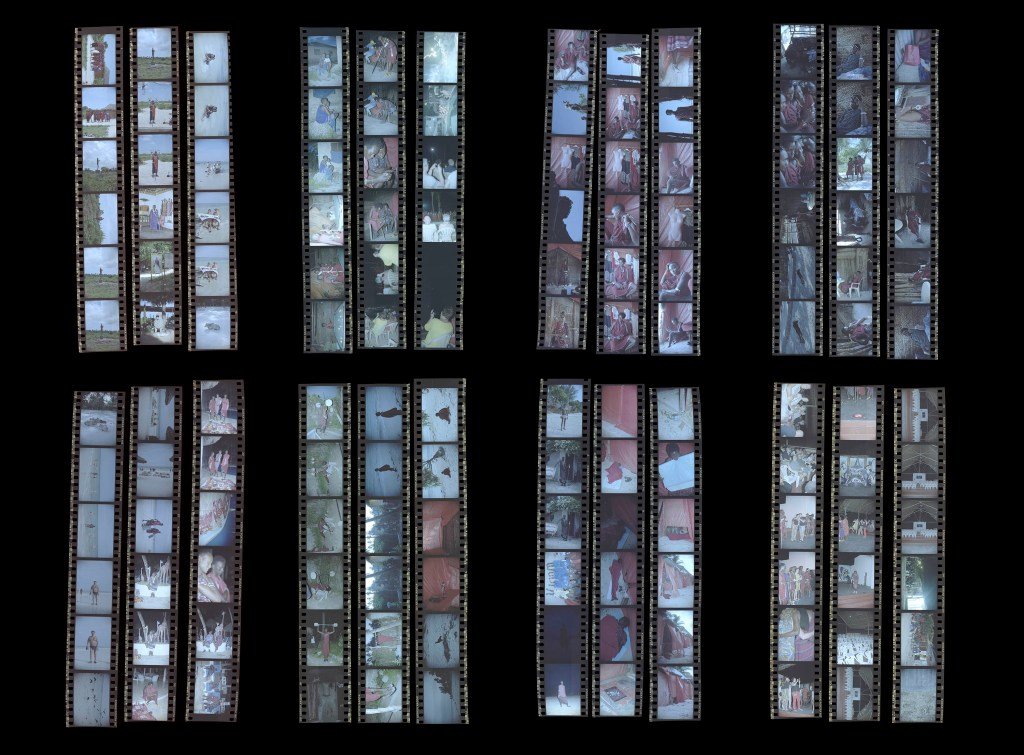 Danish Sofie Amalie Klougart documents the East African Masai. In "The Modern Masai", she depicts the life of this group as its members struggle to preserve their Masai identity while adapting to the modern world's standards and demands. By portraying young men in particular, she delineates a complex situation for a demographic group under pressure.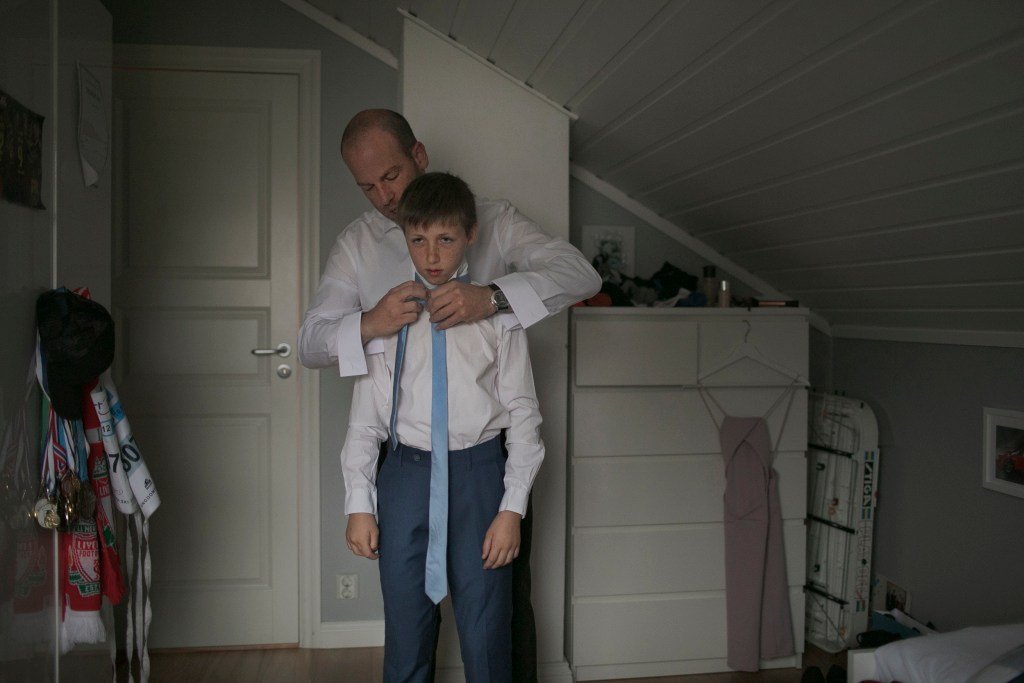 Nora Savosnick grew up as the only Jew in her class. Now, she wants to show Norwegians what a Jewish life can be like. Her goal is to inspire tolerance by using readily recognisable references in photography. Her project includes photographs of Jews from different backgrounds and levels of religious practice in America, Israel and Europe, devoting special attention to Norway.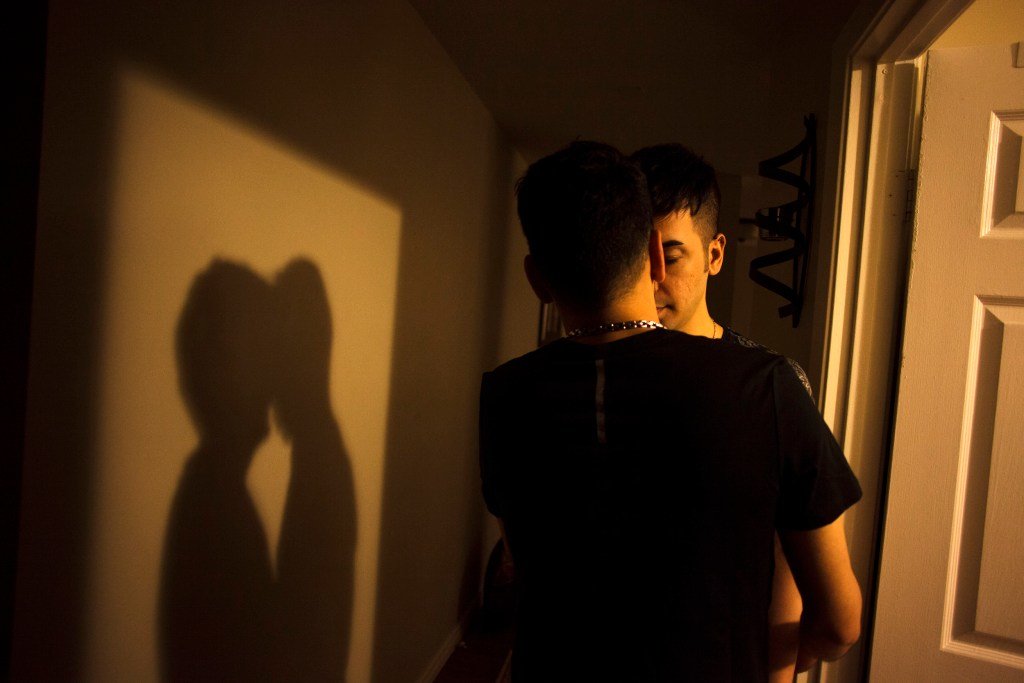 Iranian Javad Parsa has already spent several years working on his project about exiled Iranians the world over. As a freelancer for the French photo agency Sipa Press, he fled his native country after being awarded the cover of Time Magazine for a photo of demonstrations in Iran. He arrived in Turkey and began photographing exiled Iranians. In his new life, he has met many Iranian immigrants. Each of them has their own reasons for leaving their home country, but every single person he has talked to hopes to return to Iran some day. The project is Javad's personal history of the Iranian diaspora around the world.
About Mark Sealy:
Sealy has been director of Autograph ABP (London) since 1991, and he has produced art publications, curated exhibitions and hired photographers and film-makers from all over the world, including the critically acclaimed exhibition "Human Rights Human Wrongs" at the Ryerson Image Centre in Toronto in 2013 and at The Photographer's Gallery in London in 2015. He has written for many international photography publications like Foam Magazine and Aperture. In 2002, Sealy and Professor Stuart Hall edited Different, which focussed on photography and identity politics. His projects include the exhibition "Self Evident" at the Icon Gallery Birmingham and "The Unfinished Conversation: Encoding/Decoding" at The Power Plant Contemporary Art Gallery in Toronto. His PhD focussed on photography and cultural violence. He has recently been guest curator of a show entitled "African Cosmologies" at the 2020 Houston Photo Festival: Photography, Time, and the Other.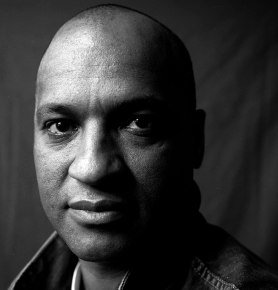 Mark Sealy has served on the juries for the World Press Photo, the Carmignac Gestion Photojournalism Award, and the Sony World Photo Award. He chaired the jury for the Kraszna-Krausz Foundation Book Award in 2015 and the Hasselblad Photography Award in 2017.
"I maintain that it is only within the political and cultural location of a photograph that we can discover the coloniality at work within it, and only then, through understanding this, can a process of enquiry begin into the nature of its colonial cultural coding. A key aspect of decolonising the camera is to not allow photography's colonial past and its cultural legacies in the present to lie unchallenged and unagitated, or to be simply left as the given norm within the history of the medium. Decolonising the photographic image is an act of unburdening it from the assumed, normative, hegemonic, colonial conditions present, consciously or unconsciously, in the moment of its original making and in its readings and displays. This is therefore a process of locating the primary conditions of a racialised photograph's coloniality and, as such, decolonising the camera works within a form of black cultural politics to destabilise the conditions, receptions and processes of Othering a subject within the history of photography."
Excerpt from Mark Sealy's book Decolonising the Camera: Photography in Racial Time (2019).
"Much of the discourse around the history of photography has been preoccupied with defining the photographic canon and considering the photograph in relation to the history of art; leading to the construction and presentation of a populist history of photography that is dominated by Western photographers. It is important to also look at photography in terms of time, space and distance and the work that the photograph does in culture, politics, and history. This requires an examination of its application across contested ideological constructions of difference that were being formed at the historical moment that photography was invented."
From Mark Sealy's article on Magnum's website.
"I think once we get ourselves over the idea that photography is not this fantastic invention, the undisputed eye of the world, but is just another dominant tool used to narrate Eurocentric perspectives, then I think we're in a place where we can begin to unpick photography's social meanings through the prism of different ways of seeing… It's a form of curatorial resistance work. It's about understanding that things aren't always the way that powerful cultural institutions tell us that they are."