Artists Assess Freedom of Expression in the Year 2020
The Fritt Ord Foundation and TSL Analytics invite the public to a live-streamed launch of a report and discussion from 2 to 3.30 p.m. on Thursday, 11 March 2021.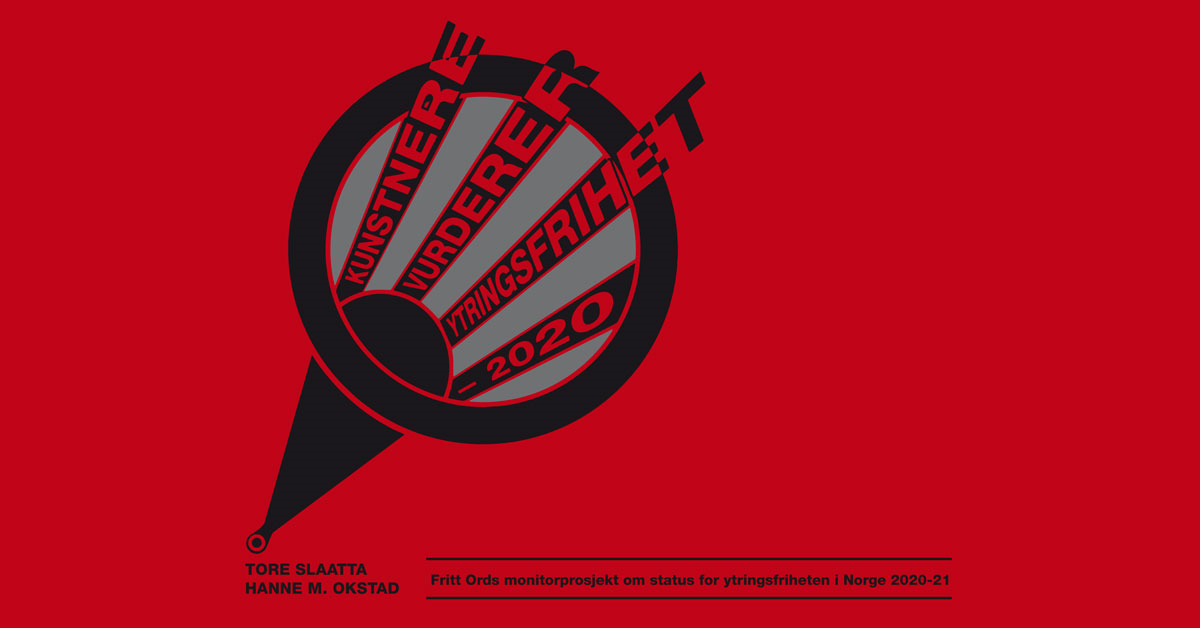 Do artists believe that freedom of expression has been strengthened or weakened over the past five years? Which changes would they deem worthy of mention, and what specific experiences have they themselves had with a view to curtailments on freedom of expression? In what ways have freedom of expression and artistic freedom been subject to pressure? The report 'Artists Assess Freedom of Expression in the Year 2020' is a sequel to the preceding survey in 2014, highlighting events and trends in four fields: literature, dramatic art, visual art and film.
The report is the first publication in Fritt Ord's Monitoring Project – The Status of Freedom of Expression in Norway 2020–21. It has been written by Tore Slaatta and Hanne M. Okstad of TSL Analytics. How does the report affect the work of the Freedom of Expression Commission, and is it possible to say anything about future developments?
Following an introductory presentation by Tore Slaatta, there will be a discussion featuring:
Pia Maria Roll, dramatic artist
Kjersti Løken Stavrum, chair of the Norwegian Freedom of Expression Commission
Gelawesh Waledkhani, visual artist
Moderator: Jonas Ekeberg, critic, curator and head of the House of Photography in Oslo
The report will be published on the Fritt Ord Foundation's website at 12.00 noon on 11 March.
The seminar will be streamed here on Fritt Ord's website as well as on its Facebook page.