Fritt Ord-supported documentary nominated for Oscars
The award-winning animated film FLEE has been nominated for Oscars in the categories for Best International Documentary Feature, Best Animated Feature Film and Best International Feature Film. The film has already won a numerous awards at different film festivals, including the Grand Jury Prize for Best Documentary Feature at the Sundance Film Festival and the Nordic Council's Film Prize in 2021.
FLEE is an international co-production that combines animation, archive materials and the voices of real people to tell about the 36-year-old Danish-Afghan Amin, a resident of Copenhagen who lives a seemingly happy and successful life. However, Amin had never told a soul the story of his childhood in Kabul in the 1980s, or about how he fled from Afghanistan to Denmark as a child. This is a story that he, as a child, was told to keep secret, so he never shared it with anyone, not even with those closest to him.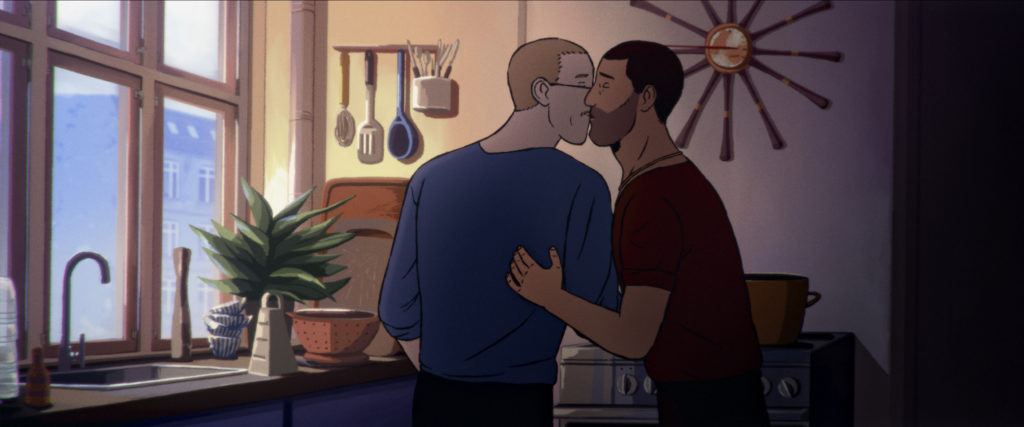 The film is based on conversations between Amin and his childhood friend Jonas Poher Rasmussen, director of the film.
FLEE was produced by Monica Hellström of Sweden at Final Cut For Real, in cooperation with Maria Ekerhovd of Norway at Mer Film.
Fritt Ord has provided a total of NOK 200 000 for the development and co-production of the film.