Writing about museums under pressure
How are European museums under pressure? Freelancer Lene Christensen furnishes an answer to that question in the journal Museum. What is it like to be a physical education teacher, or to drill a tunnel or operate a petrol station? Freelancer Siri Helle is exploring the question for Dag og Tid. Here is a list of the journalism projects that Fritt Ord has provided support for in February.
Among the projects that received support in February in response to Fritt Ord's invitation for applications from journalists, we find freelance journalist Lene Christensen's series of articles in the journal Museum about how museums, in different ways, including from the perspective of their freedom of expression, are under pressure all across Europe – not least in Poland.
"I am actually heading to Gdansk this week", says Christensen.
There, she will be writing about how Poland's ruling party Law and Justice (PiS) has fought with independent museums, e.g. the World War II Museum in Gdansk, on the topic of how Poland's war history should be told.
"I wonder how the situation is today and, for example, whether the pandemic and the war in Ukraine have had any impact on what kind of political pressure the museums are experiencing", ponders Christensen.
Climate crisis and the Spanish civil war
One central question in the series is what the museums' freedom of expression means for the public and the community.
"The museums are the institution that manages our common history and cultural heritage. For that reason, it is extremely interesting to see where the museums stand on a variety of challenges related to human rights and current events. Their communications activities help determine what we and future generations will remember and understand about the past – and what is taking place around us now", remarks Christensen.
Among other things, she will be exploring how museums in the West are dealing with the climate crisis, from Liverpool Museum, which has declared a 'climate-related emergency situation", to the British National Gallery, the Courtauld Gallery and Norway's Vigeland Museum and National Museum, which have also had climate activism in the museum. Other possible topics might include museum operations in war-torn Ukraine and how museums in Hungary deal with the Act that prohibits positive mention of homosexuality in the presence of minors, as well as Spanish museums' anxiety in respect of how to present Franco's dictatorship (1939-1975).
"Dictatorship is a topic that most people would prefer not to talk about. Such silence has certainly been prevalent among the museums in Spain. At the moment, the situation is in flux", says Christensen, who will also examine whether the silence about a fascist past increases the danger that it will repeat itself.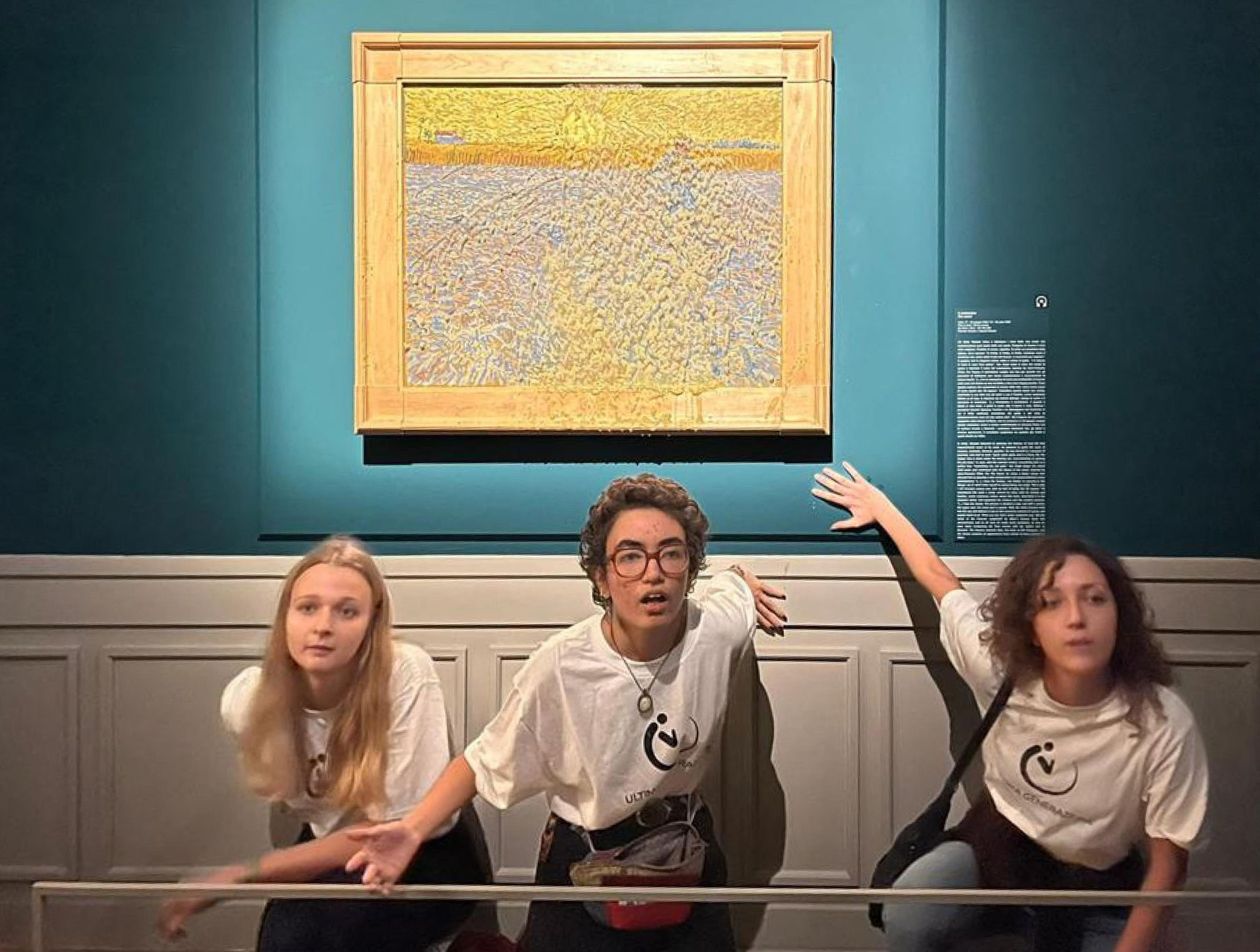 Ordinary jobs
Another project that received support in February involves freelance journalist Siri Helle exploring ordinary occupations for Dag og Tid. The first occupation to be discussed was that of a tunnel worker who operates a tunnel drilling machine for Skanska in one of the tunnels on the new E16 near Sollihøgda. Helle shadowed the tunnel worker on the job for 12 hours.
"I have covered many workplaces as a journalist, but it was rewarding in a different way to spend a whole day with someone", observes Helle.
Considerable effort has been invested in selecting who can and will accept having her be a fly on the wall. The reports are supported by what others in the trade, trade organisation and trade unions can add. Collectively, this constitutes a sort of portrait of what the occupation itself entails in actual practice. The next occupation out is that of a hairdresser, and then owner of a petrol station franchise. The latter represents what Helle identifies as Norway's largest occupational group.
"Some occupations appear difficult to portray due to 'innocent third parties', like when CEOs have to meet customers and/or people in the public health service meet patients. Her cases are not usually used to dealing with the media. Helle says that she has been surprised by how much commitment people invest in their jobs.
"Salary is not everything. You are, of course, not satisfied spending one sunny day after the next indoors unless you are deeply committed to the operation of your petrol station", she continues. The most 'exotic' job is the nearly extinct vocation of cooper (barrel maker). There are only four of them left in Norway, and three of them work together.
"It will be a snapshot of the workday of ordinary people", Helle hopes.
Are you interested in reading more news from Fritt Ord? Please subscribe to our free newsletter.
Grants for more than NOK 100 000 under the scheme for Norwegian Journalism, February 2022.