"Journalist robots" to crunch big data about Tromsø's urban districts - new allocations for journalism
Artificial intelligence creates local journalism in Tromsø, Ukrainian refugees become journalists in Sarpsborg, and white men pushing 80 are also pushing podcasts. These are among the examples of new allocations for journalism awarded by Fritt Ord in August.
The list of Fritt Ord's new grants in response to "the annual call for proposals for Norwegian Journalism":/nb/prosjekter/medier-og-journalistikk/utlysning-norsk-journalistikk has been published.
Among several projects that received funding is the newspaper iTromsø, which has received NOK 300 000 for an extensive investigative project. Using machine learning and artificial intelligence, the newspaper will investigate the development of the city's economic and social differences. The idea is that by 'crunching' enough big data, it will be possible to predict how the city's social divisions will develop in future. The key question the newspaper asks its 'journalist robots' to answer is how living conditions in Tromsø's various districts affect social exclusion. For example, the dropout rate is relatively high in the high-rise suburbs of Håpet, Stakkevollan and Kroken, while there is hardly a single dropout in the single-family home area southwest of Tromsøya.
This new project, which will start this autumn and run for two years, is a continuation of a pioneering data journalism project that Fritt Ord supported in 2021. At that time, iTromsø linked Statistics Norway's local living conditions indicators with postcodes, tax lists, vehicle registrations and property registers in the city. It was iTromsø's biggest project ever. It lasted a year and a half, involved all the newspaper's journalists and resulted in "60 articles and reports":https://www.itromso.no/emne/byen-vaar, as well as a documentary and visual maps of living conditions.
The new and technically even more advanced data project involves researchers, developers, journalists and photographers. The Journalism Resource Center and AI Lab at OsloMet are also participating, along with Associate Professor Fabrizio Palumbo and others.
"We believe the model can be used by local newspapers in Norway and abroad to predict changes in living conditions in urban districts. We believe this can strengthen a local newspaper's position in its local community and give us more new and loyal readers and subscribers. It could also be a solution for other local media houses in Norway and abroad to anchor good data journalism locally," observes Trond Haakensen, editor-in-chief of iTromsø. Haakensen hopes the model can be presented at the Dataskup conference in 2024. The first publication is planned for this fall.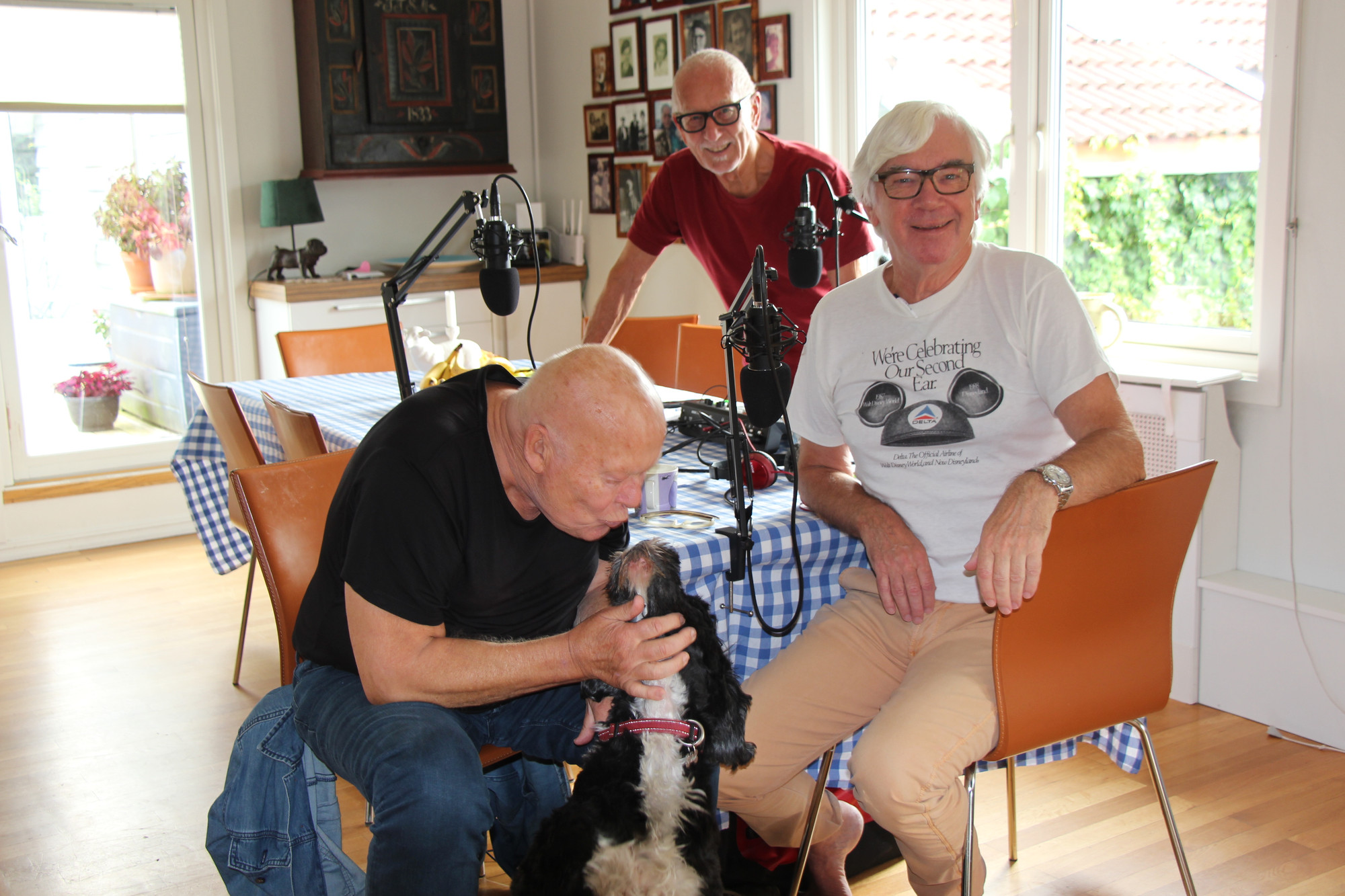 White men pushing 80, pushing podcasts
"There are not enough radio broadcasts and podcasts made for listeners over the age of 67, even though that demographic includes about one million Norwegians.
This is the opinion of long-time radio and TV creator Kalle Fürst, age 79. Fürst was head of programming at NRK's Department for Children and Young People from 1994 to 2007. Now he is concentrating his efforts on the opposite end of life, criticising his former employer for 'pushing the elderly off the cliff' with its poor selection of programmes for this group. Consequently, he took matters into his own hands and created the podcast 'White men pushing 80', together with NRK veteran Ole Torp and actor Nils Ole Oftebro.
In August, Fritt Ord allocated a grant of NOK 100,000 for the second season. The first season, which also received support from Fritt Ord, ran in spring 2023 and consisted of 16 episodes, with some ten thousand plays so far.
Old men over the age of 70 have far too little access to the public debate. Podcasts are the modern way of making radio programmes, but seven of 10 podcast listeners are under 40. We make these podcasts because we want to let older voices be heard. We who were once young and promising are now facing new and taboo issues, according to the three 80-somethings. The aim of the podcast is to address how many older people "feel alienated, disregarded and discriminated against" as society changes rapidly.
"White men over 75 used to be respected for having built the country and laying the foundation of the welfare state, but today old white men are discriminated against and overlooked precisely because they are old and white," says Fürst.
The first episode was launched in September and concentrated on elections.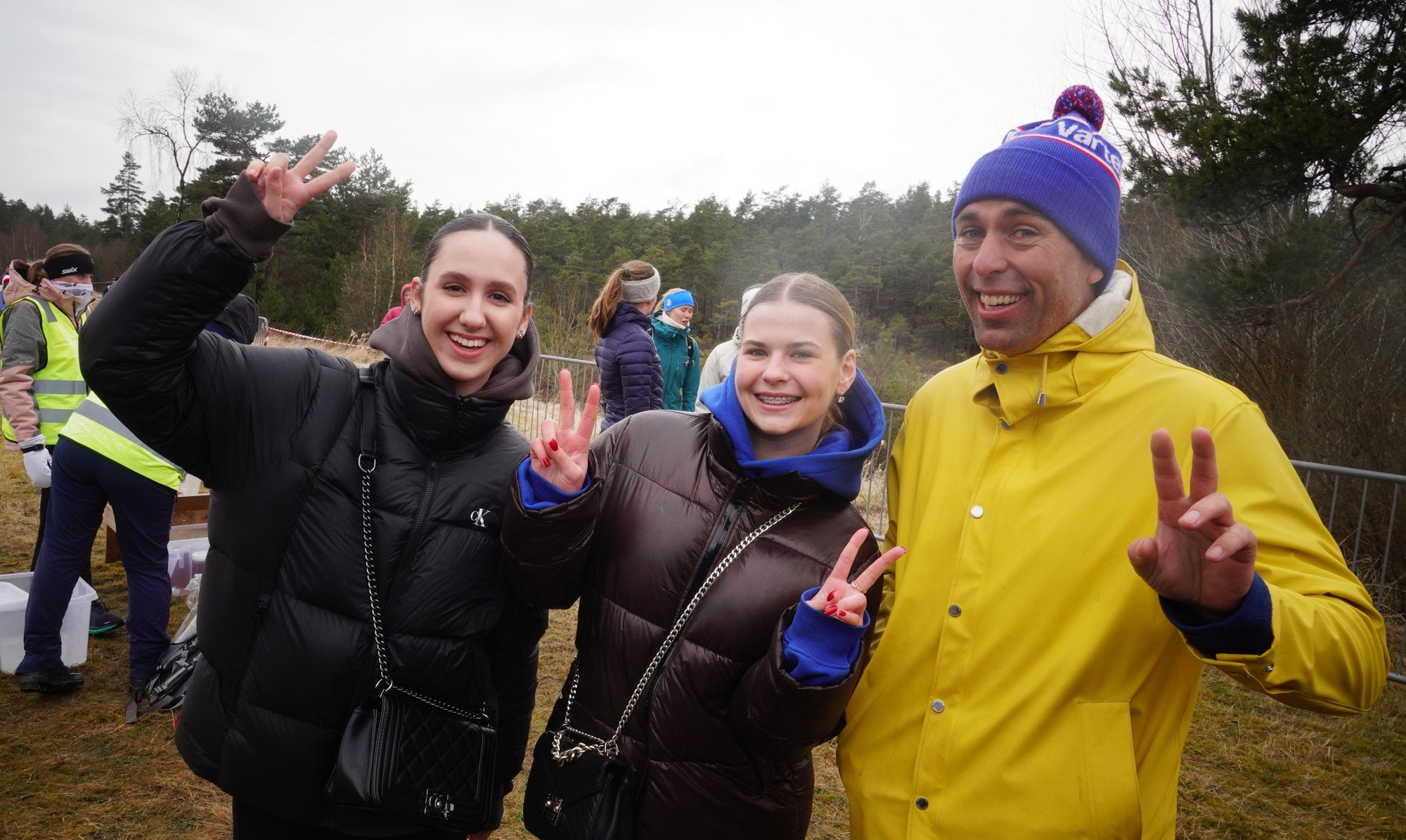 Local journalism in Ukrainian
In August, Fritt Ord awarded Sarpsborg Arbeiderblad (SA) NOK 150 000 for the project entitled 'Journalism made by Ukrainian Refugees'.
Since February 2022, more than 56 000 Ukrainian refugees have arrived in Norway, and 40 000 of them have already settled in Norwegian municipalities. Norwegian journalism is also welcoming some of them as colleagues. SA has hired Yuliia Babii and Anna Kondratiuk, two 19-year-olds who have studied journalism and have media experience from Ukraine. They are now on a six-month assignment for the newspaper. The idea is that they will learn the local newspaper craft in general and then specifically follow up on Ukrainians who are in Norwegian schools and jobs.
"There are almost 200 Ukrainian families living in Sarpsborg, and many Norwegians know very little about how they live and how they are starting their new lives in Norway. I want to chronicle this through video, text and perhaps a podcast," Babi told the newspaper when she began working there.
"Ukrainians who have come to Sarpsborg since the war broke out need to continue their studies and gain work experience. We are eager to do our part, like many other businesses in Sarpsborg," says Bernt Lyngstad, editor-in-chief and general manager of SA. The project is initially local, but will look at opportunities for collaboration with other newspapers through Amedia.
Allocations under the Norwegian Journalism programme, August 2023
Framtida.no repr. by the National Association of New Norse Municipalities , Norwegian Journalism: "The South Korean identity – between the traditional and the modern", NOK 60 000
Fürst & Far Film og Fjernsyn AS, Norwegian journalism: The podcast "White men pushing 80", NOK 100 000
Klassekampen AS, Norwegian journalism: The Klassekampen Academy 2023/2024, NOK 140 000
Mediehuset iTromsø, Norwegian journalism: The project "Artificial intelligence in investigative local journalism", NOK 300 000
Sarpsborg Arbeiderblad repr. by Bernt Lyngstad, Norwegian journalism: Journalism created by Ukrainian refugees, NOK 150 000
Subjekt AS, Norwegian journalism: The podcast "Ethics and Aesthetics" (seasons 5 and 6), NOK 100 000
Svarttrost Produksjoner AS, Norwegian journalism: The podcast "The Psychiatric Hospital", NOK 60 000
Tidsskriftet Fett, Norwegian journalism: Fett #3/23 – IDOL, NOK 50 000
Vagant AS, Norwegian journalism: Extraordinary support for Vagant, NOK 200 000
Vagant AS, Norwegian journalism: Vagant Europa 2023, NOK 100 000
VårtOslo AS, Norwegian journalism: Series of reports on "Opioid patients – the unrecognised substance abusers", NOK 75 000