Panel debate: "Racism, freedom of expression and Islam"
The Fritt Ord Foundation's project "Islam in Norway" hosted an open panel discussion at the House of Literature on Tuesday 20 October 2020. The event was also streamed live.
How can hatred of Muslims be explained, and what would be a good way to deal with racist statements? How is racism against Muslims covered in the Norwegian media? What role do religious and secular Muslim communities play in mitigating antagonisms between Muslim and Anti-Muslim groups?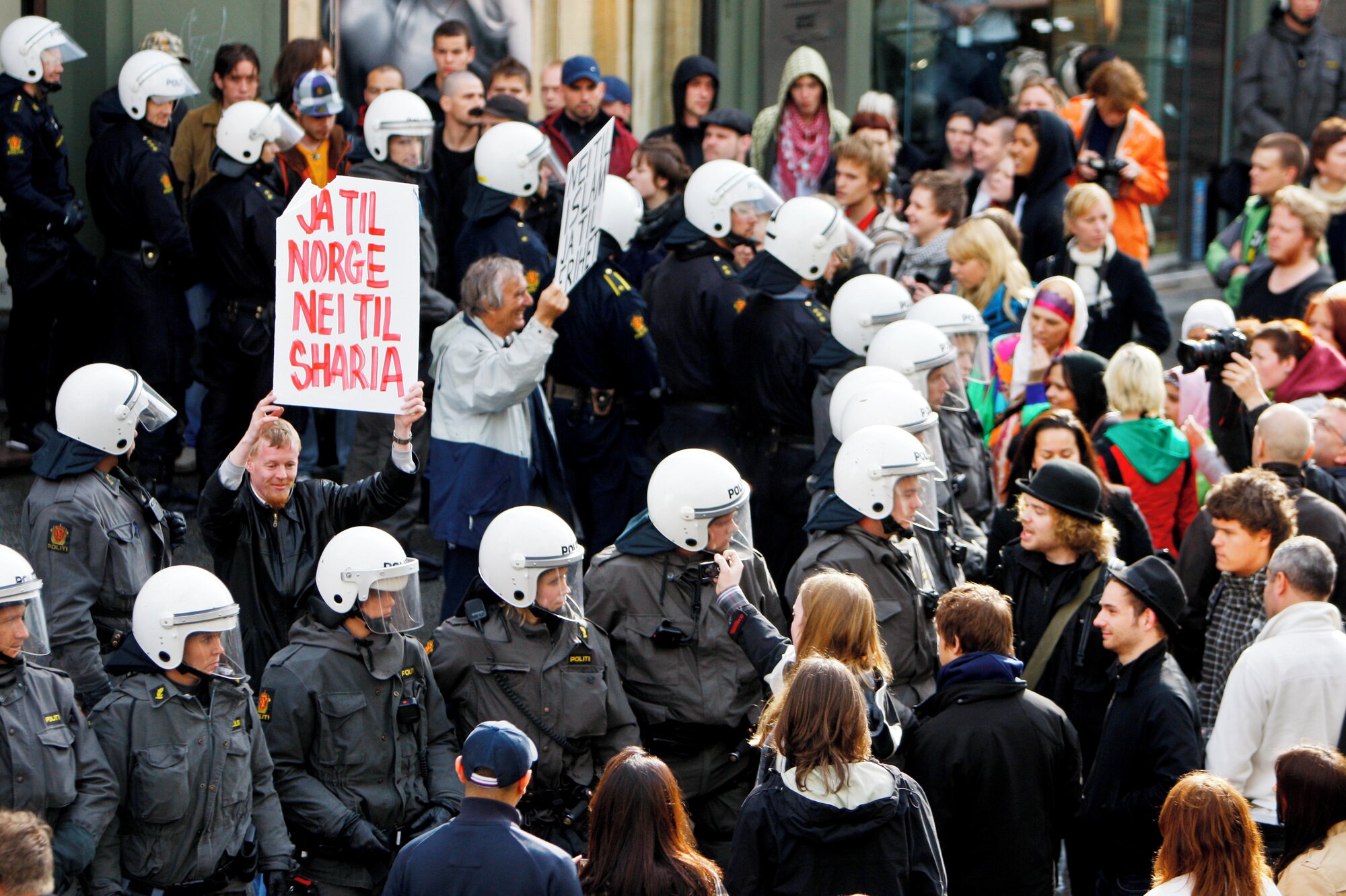 Programme
Islam and the Far Right – introduction by Lars Erik Berntzen, post-doctoral research fellow at the Department of Comparative Politics, University of Bergen
Discussion featuring Harald S. Klungtveit, editor-in-chief of Filter Nyheter and author of the book "Neo-nazis among us", Begard Reza, secretary general of Salam, Senaid Kobilica, head imam and leader of the Muslim Dialogue Network Norway, Linda Noor, managing director of Minotenk – Minority Political Think Tank and Kai Spurkland, public prosecutor for the Oslo Police District.
The moderator will be Yama Wolasmal, journalist and programme host at NRK, the Norwegian Broadcasting Corporation.
The live event at the House of Literature was fully booked, but the conversation was streamed live here on the Fritt Ord Foundation's website.