Norwegian Journal of Photography #6 launched
For more than two years, seven photographers have explored doomsday dreamers, a forgotten grandfather, fast fashion, Moria refugees, trans families, northern Norwegian roots and 'deep ecology photography'. On Thursday, 12 October, the sixth edition of the long-term documentary projects associated with the Norwegian Journal of Photography was presented at the Vega Scene venue during the Mirage Film Festival.
After working on their projects for more than two years, on 12 October, they were finally able to present their projects together in book form: Matthis Kleeb, Simen Ulvestad, Giulia Mangione, Lars Martin Hunstad, Jo Straube, Hilde Honerud and Erle Kyllingmark make up the group of NJP photographers from 2021 to 2023.
A love story
"Showing photographs to a larger audience was not a matter of course," remarked photographer Jo Straube when he presented his NJP project entitled 'We don´t say dad anymore'. The audience included a relative of Straube's who is now a mother in a family of four, but used to be a dad in the same family.
"Back in 2015, I found out that she was planning to change her gender," recounted Straube. The new mum and wife allowed the photographer to shadow her family through thick and thin for eight years, including birthdays and holidays, parties and routine daily lives, and through the pandemic.
"This is a love story. They agreed to be documented to show others that trans families can also function smoothly," Straube said.
The family does not give their names, even though they allowed the camera to get close. Where they live now, not everyone knows that one of the two mums used to be a dad.
"Even though acceptance of transgender people is growing, there is still a lot of harassment," Straube explained.
Long-term projects – grounded in truth
The Norwegian Journal of Photography (NJP) is published in book form every second year. It gives independent photographers who work at the intersection between traditional press photography and art photography an opportunity to showcase particularly in-depth, time-consuming projects for audiences in Norway and abroad. Fritt Ord established and funds NJP, and the first edition was published in 2011. NJP is an extension of Fritt Ord's focus on documentary photography, which began in 2006.
"This year's book ranges from classic reportage photography to photo art, but the common denominator for the projects is that they are all 'grounded in truth'," observed NJP editor Laara Matsen at Vega Scene.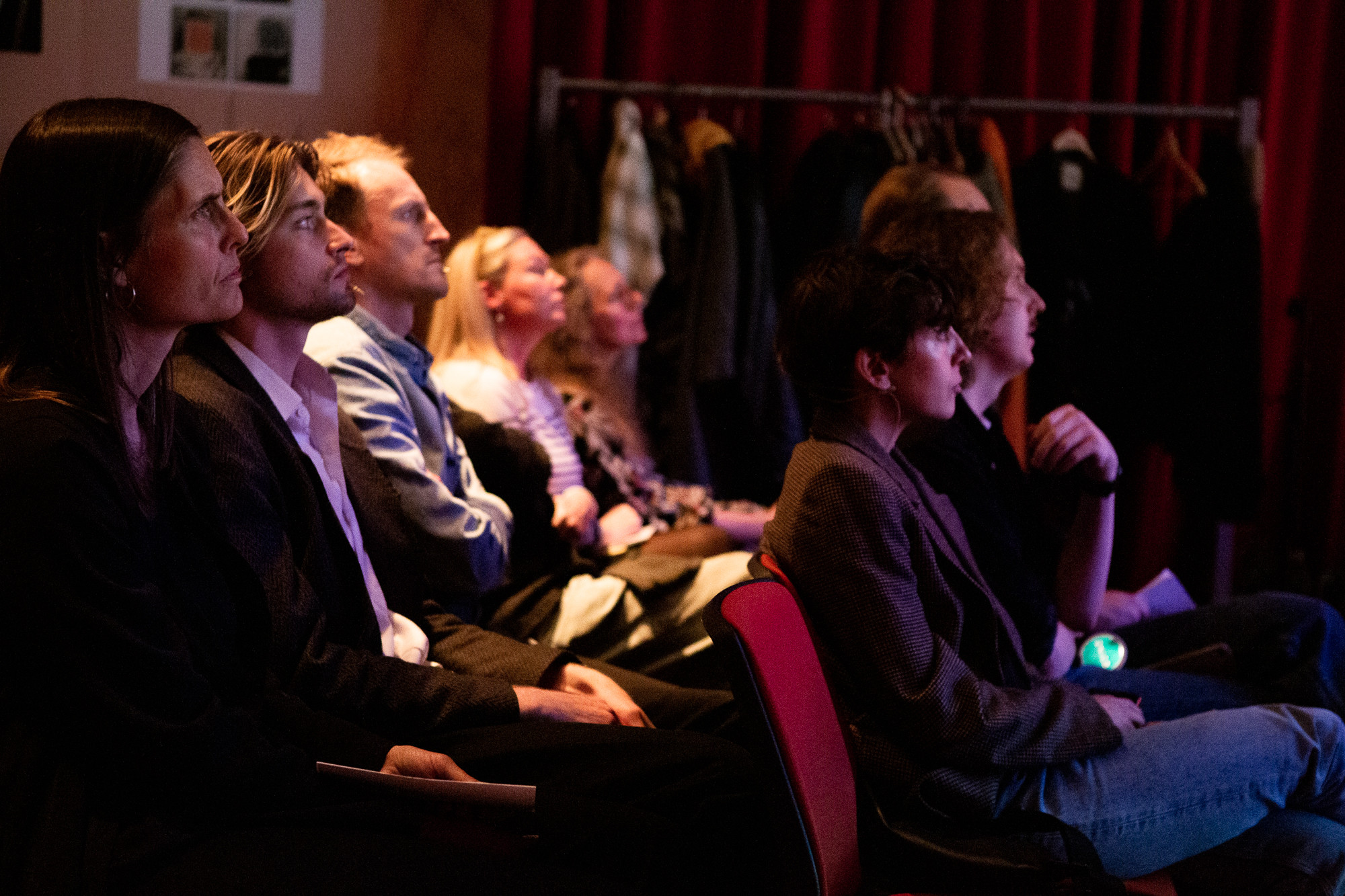 Moria refugees manipulated
"Hilde Honerud's project "Reality Slipped into a Symbol" started in the Moria refugee camp and was brought to fruition in collaboration with the initiative Yoga & Sport with Refugees.
"Some of the images are staged and some are documentary. Some have been manipulated deliberately, precisely because I play on the difficult distinction between what is manipulated and what is real. I find that we continue trust photography almost unconditionally, perhaps because doing so is very instinctive," said Honerud.
"In future, I think we will have to rely more and more on the person who took the photos, that is, we will have to trust that they were there where the photos were taken and that they saw what they saw."
More here .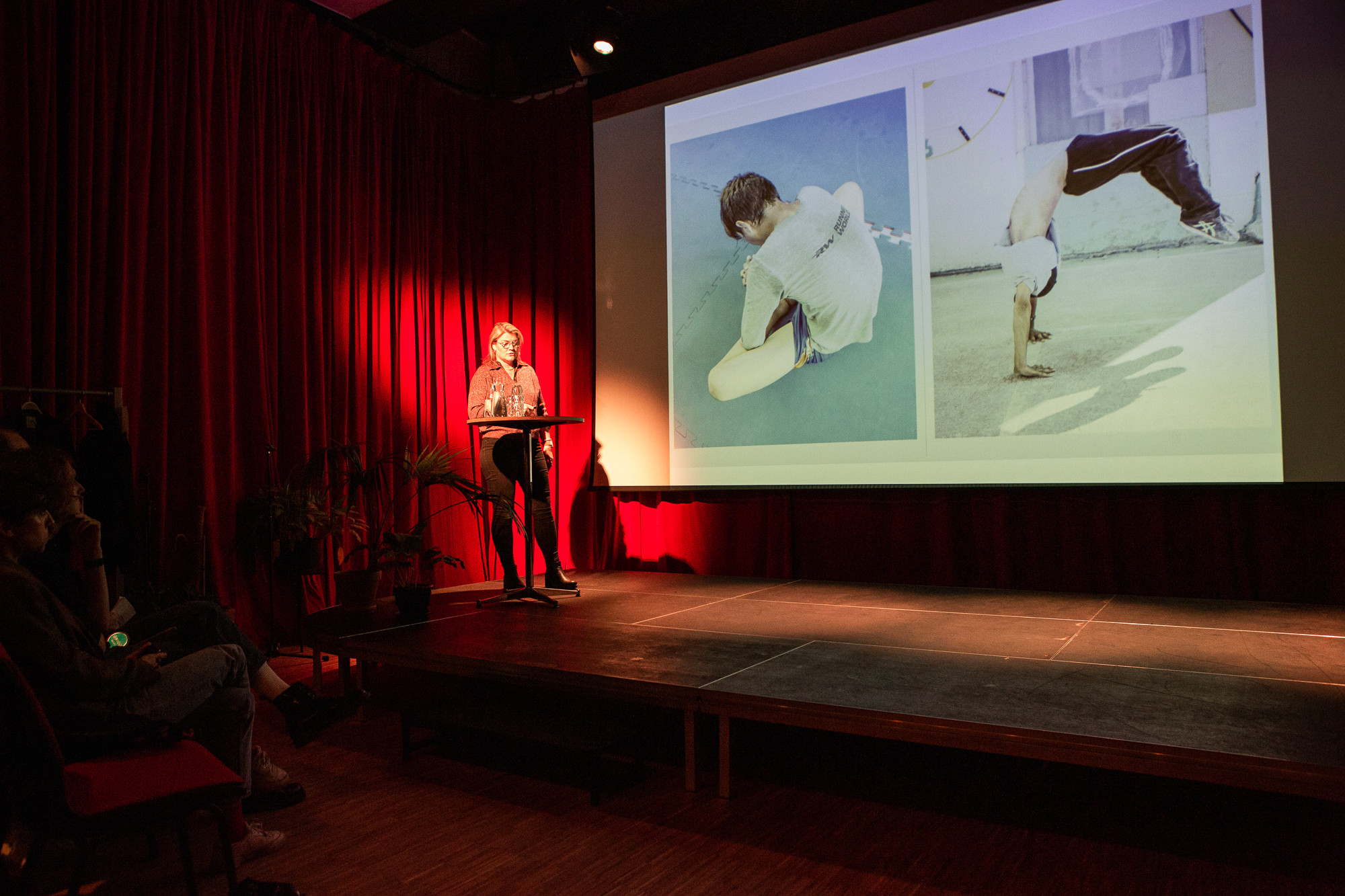 Road Trip to Judgement Day
Giulia Mangione's project 'Crack of Doom' (originally 'The Fall') is an exploration of doomsday stories, she explained, and the project is still in development. Mangione has taken a photographic road trip through the US 'down the road to the apocalypse' in search of so-called doomsday preppers, i.e., people preparing for the end of the world. She also travelled to the Greek island of Patmos, where the doomsday visions in the Book of Revelation are said to have been written.
She has met people whose beliefs require them to have at least a year's supply of food and drink on hand, as well as people whose religious convictions have caused them to build underground bunkers across an entire valley in Montana, close to Yellowstone National Park in the USA.
"I've tried to meet them all with an open mind," she stated.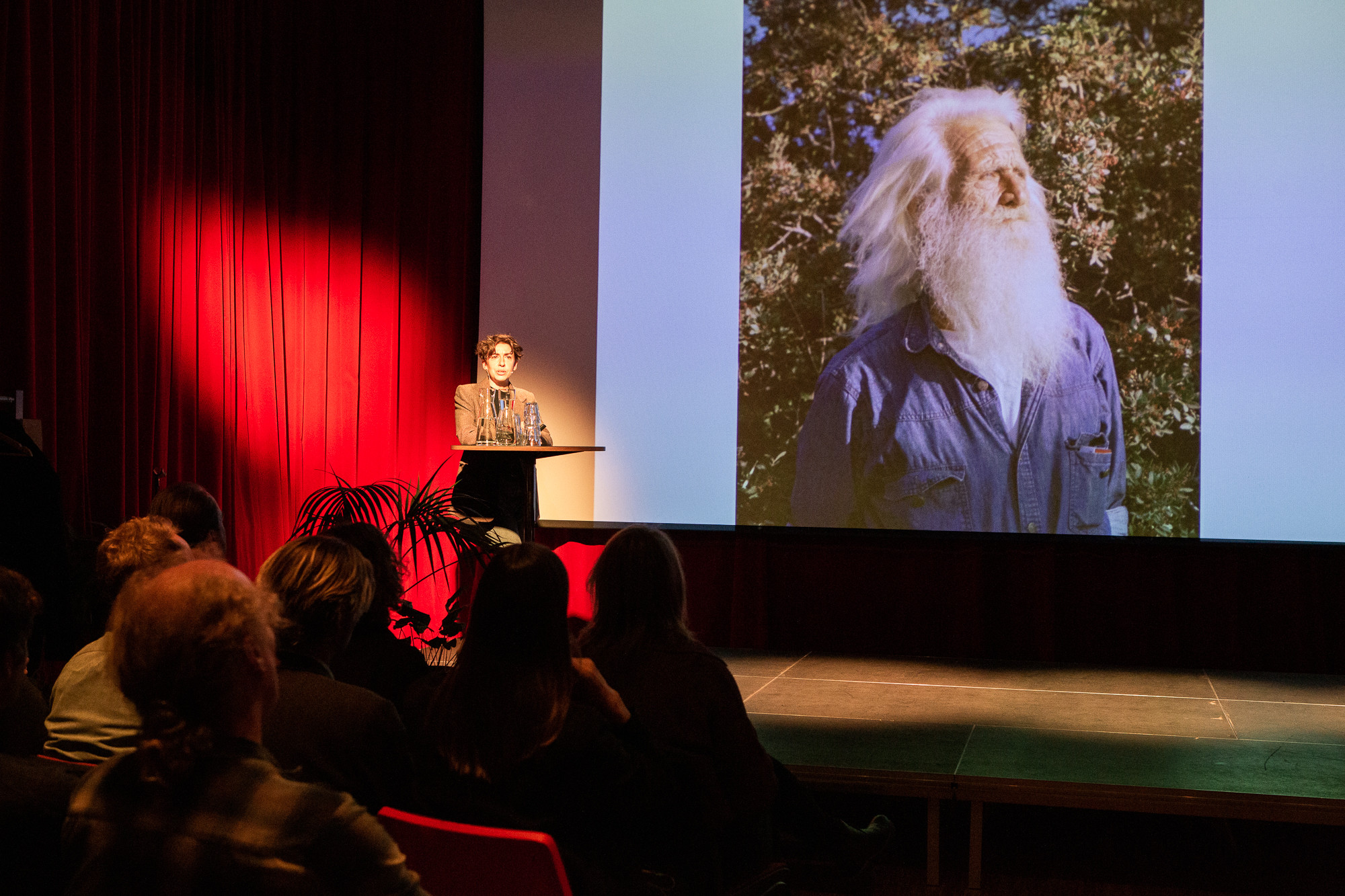 Tourist in his own region
Lars Martin Hunstad's 'In the Land of the Midnight Sun', originally 'Paradise', is a northern Norwegian's exploration of the north of Norway. Hunstad was born and raised in Northern Norway and worked for many years as a photographer for local newspapers there.
"Northern Norway has often been romanticised. I've never quite understood why," according to Hunstad, "but I've explored it for myself, applying an outside-in perspective.
"The region is full of contrasts: a sun that never sets and a darkness that never ends, and people who want to escape from there while others seek it out," he added.
Hunstad has followed tourists, newcomers and locals to observe how different people experience the far north of Norway.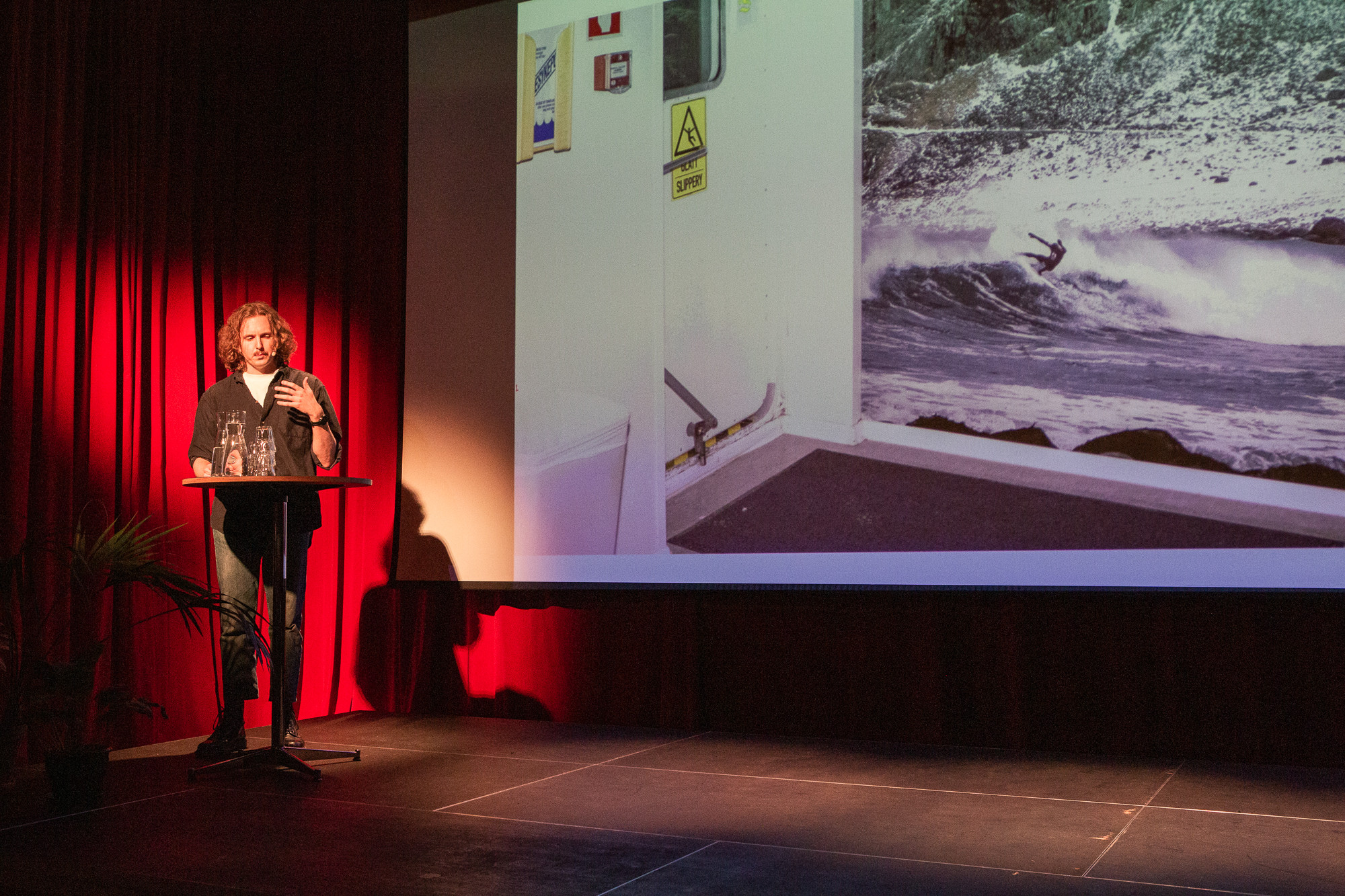 On top of a mountain of clothing
In 'Trend to Trash', Matthis Kleeb has explored fast fashion from people's closets to a mountain of rubbish.
"Norwegians are among the top consumers of clothing by global standards. We own an average of 359 items of clothing and throw away about 23.5 kilos of clothing per person annually. We are also a world leader in recycling. So, we, in general, and the clothing industry. in particular, should be able to find solutions," asserted Kleeb.
He followed the clothes to their final destination in mountains of rubbish in Kenya, Africa, where he also followed the people who live off the rubbish mountains, and a river so badly polluted by textile waste that the authorities have to employ their own textile pickers to clean the river of clothes.
"The project is rather hopeless, unfortunately, because there are so many textiles."
Through his images, he aspires to remind the West about consumption that often feels like the epitome of 'out of sight, out of mind' because the rubbish problem is outsourced to poor countries.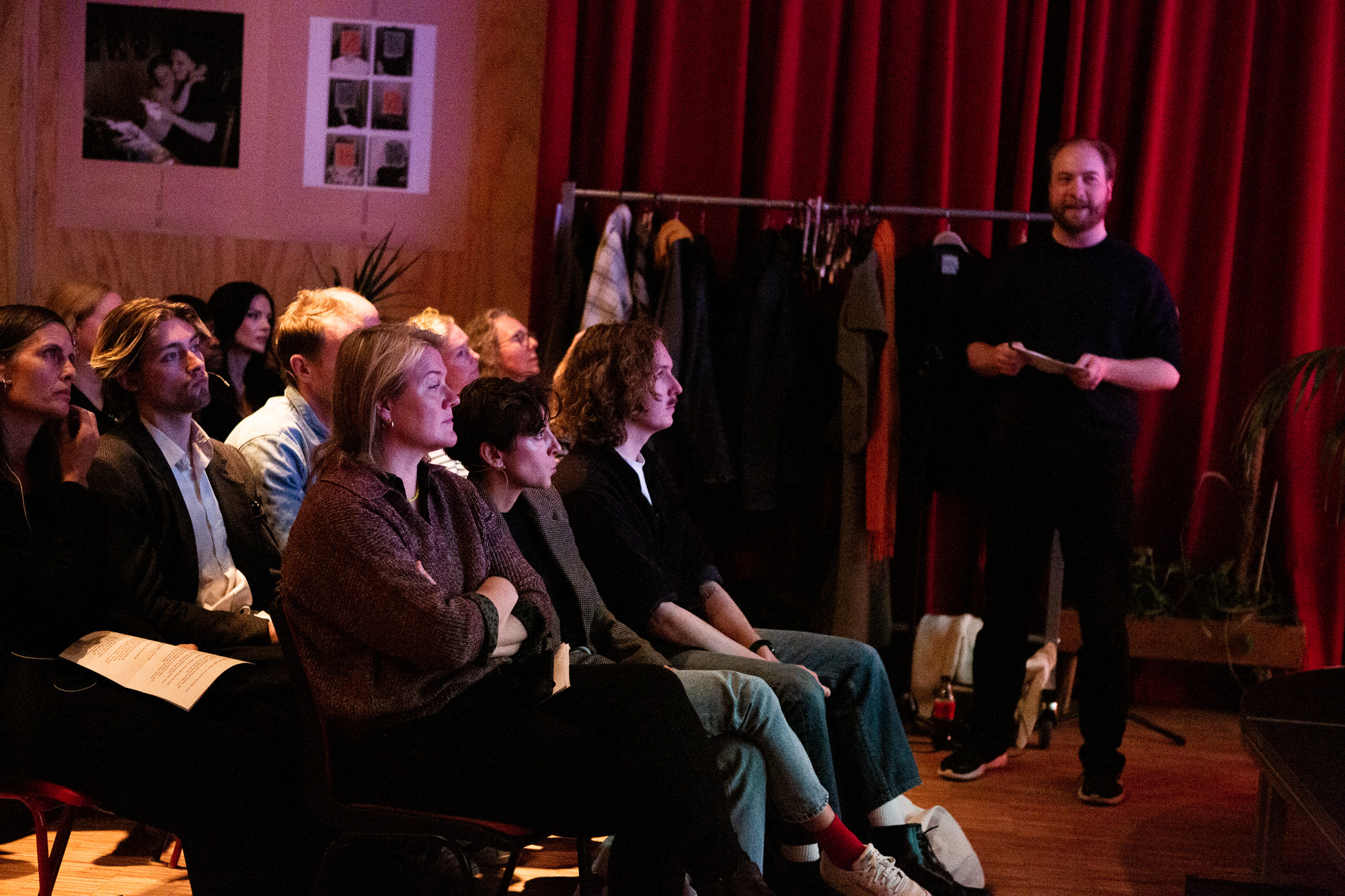 Deep ecological photographs
Erle Kyllingmark's project "Flower Tree Person" (formerly "Diversity, diversity, diversity") is based on deep ecology and the ideas of the Norwegian philosopher Arne Næss.
"My starting point was the two main principles of deep ecology: all life has value, and diversity of life forms contributes to the realisation of these values," she mentioned.
By merging images of plants and images of people, she creates a whole, a "recognition that everything is connected", as she put it.
"Each photograph is a separate act, but in the motif, they are together."
More here.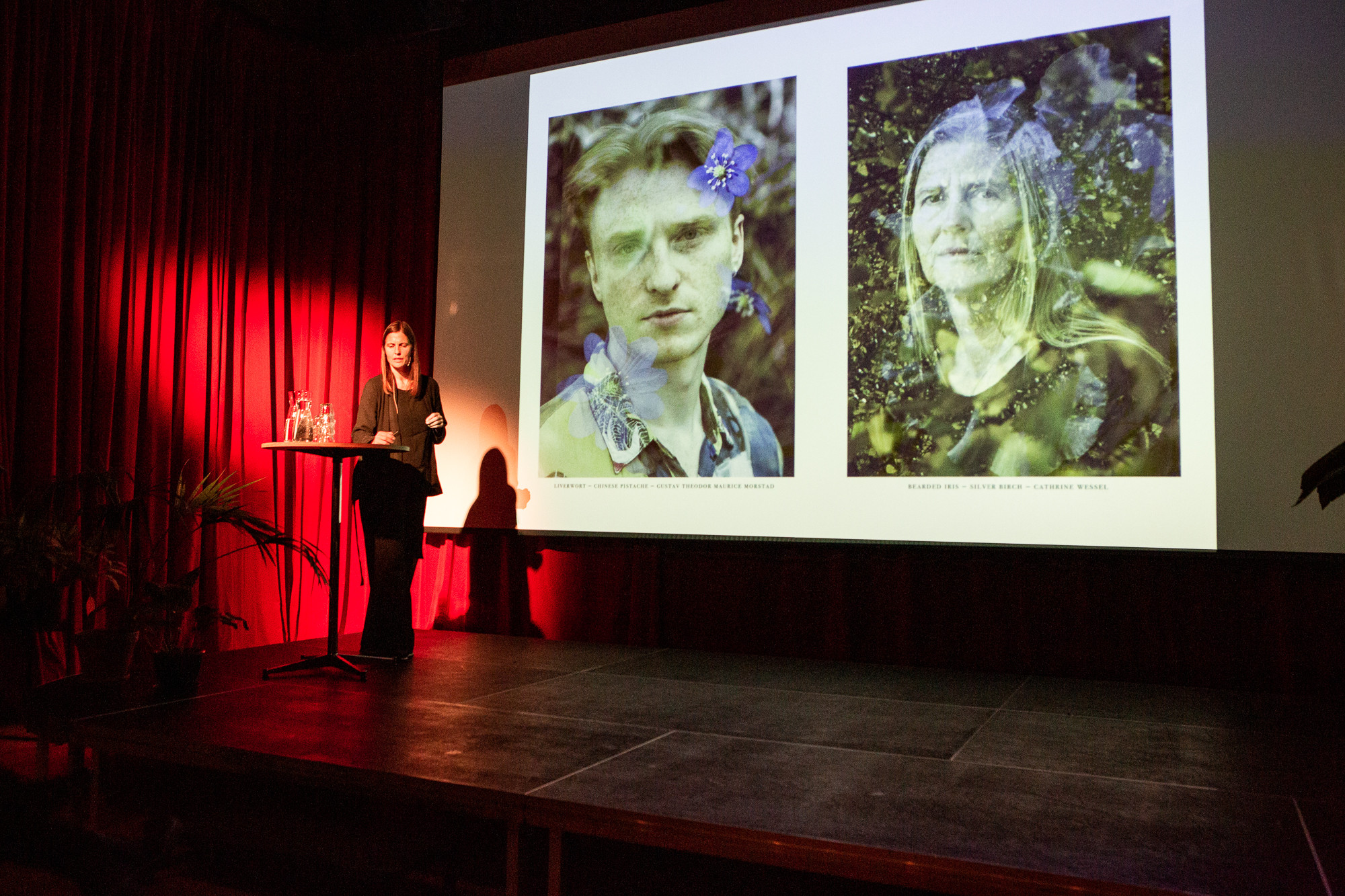 A grandfather he never knew
Simen Ulvestad's photo project 'Twenty minutes away' (formerly "Room One") is about memories and identity. It is personal and intimate, based on the search for a grandfather that Ulvestad no longer remembers, but who turned out to live just 20 minutes away from him.
Ulvestad's mother broke off contact with his grandfather Leif. Leif was an alcoholic. All Ulvestad remembers about his grandfather is a hand holding a cigarette. As an adult, the photographer finally attempted to 'put together different visual pieces of the puzzle' about his grandfather. First, he visited places where his grandfather used to spend time: the same bus, the local bingo parlour and the local fishing lake. Finally, Ulvestad met his grandfather, who was living in a nursing home, also just 20 minutes away.
"I've never been so scared in my life," said Ulvestad.
The encounter lasted for two hours.
"He chattered away, talking about life at sea, about places he had travelled and women he had met," recounted Ulvestad.
Shortly afterwards, his grandfather died, so there will be no more portraits, just one snapshot. However, his grandfather left behind a collection of photographs, and Ulvestad completed his exploration through them, learning a lot about himself through his 'retouched' grandfather.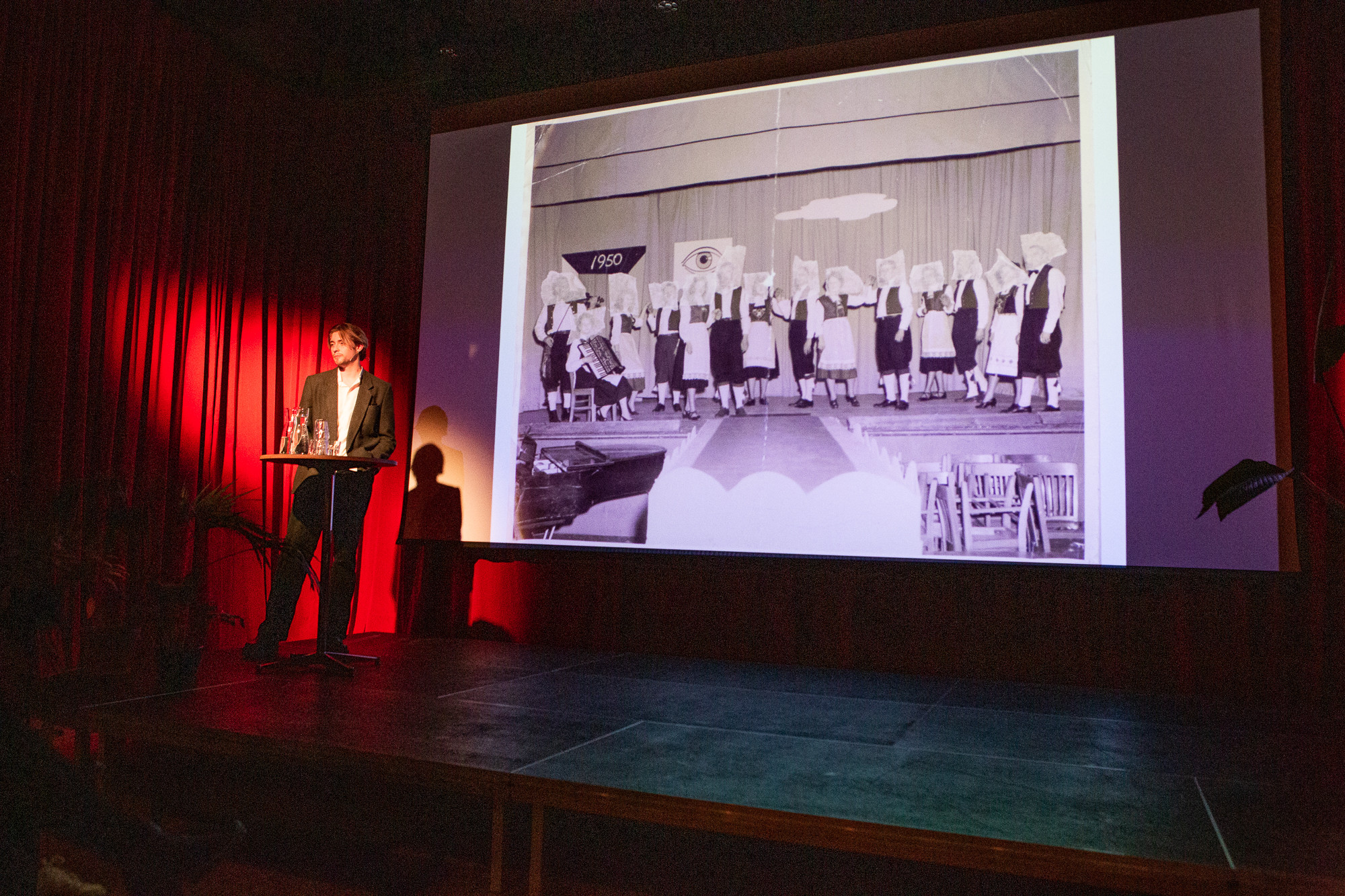 Further exhibitions .
The NJP projects depicted in editions #5 and #6 will be featured in a major exhibition in 2024 at the Preus Museum in Horten, Norway's national museum for photography. In its promotional material, the museum writes that "NJP has managed to create a vibrant environment for documentary photography in Norway". Several of the photographers are also currently organising solo exhibitions of their projects.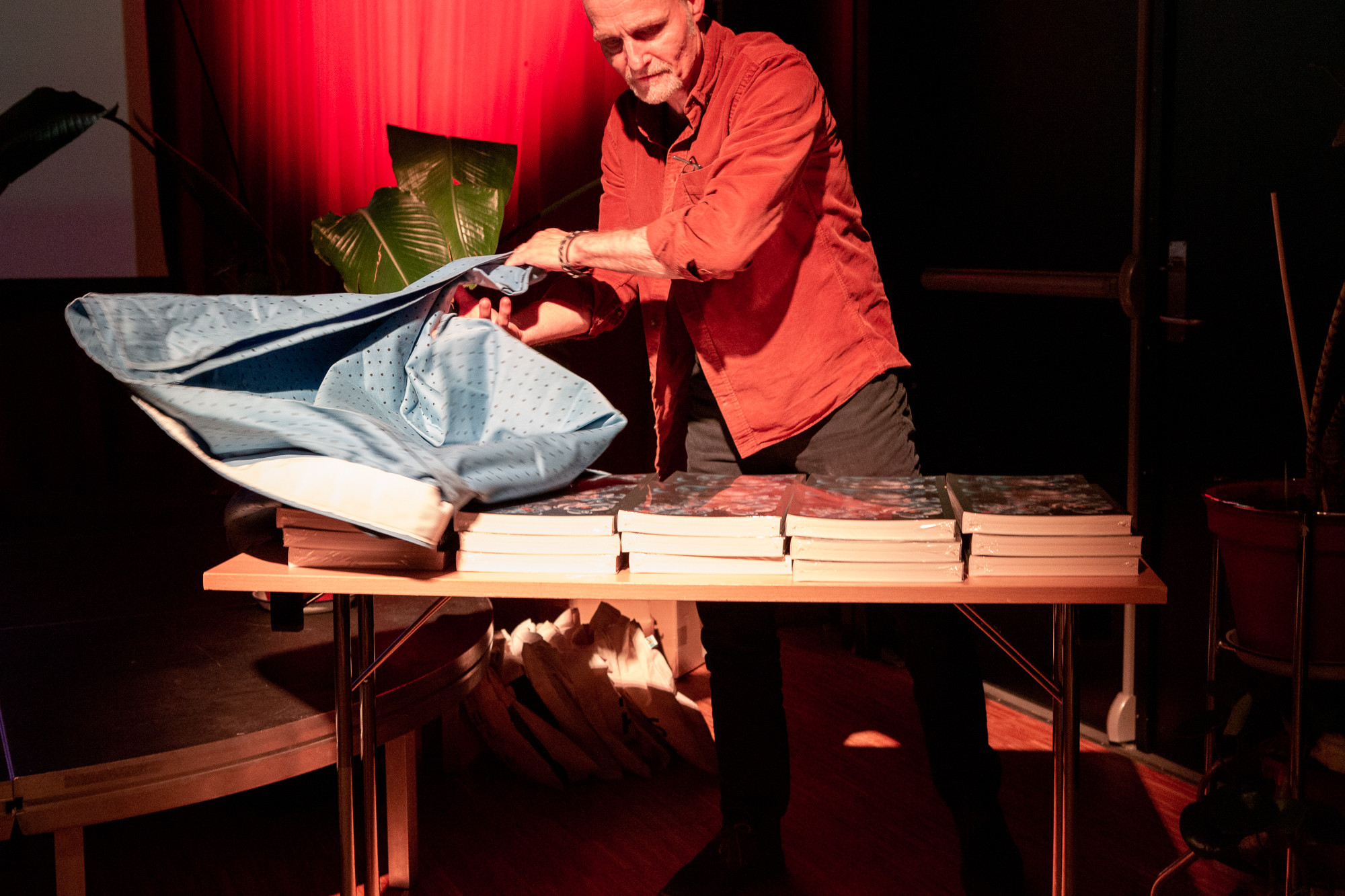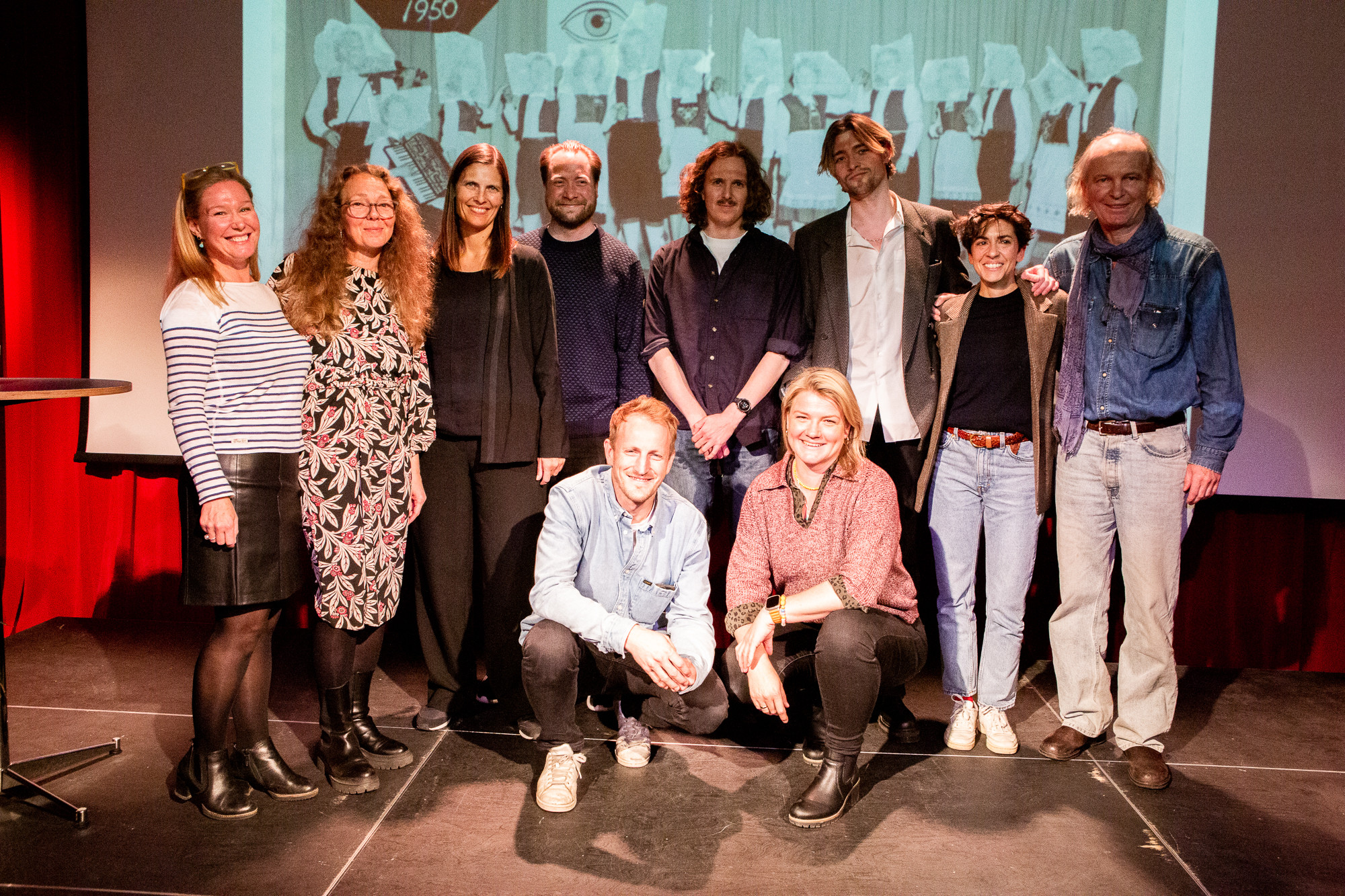 Facts about NJP .
The Norwegian Journal of Photography (NJP) is published every second year. The publication aims to create both an arena for and a professional environment around individual photographers' projects, as well as an opportunity to showcase them, both nationally and internationally. Through NJP, Fritt Ord aspires to support selected Norwegian documentary photography projects. Following an extensive selection process every two years, a group of seven to ten photographers is chosen. NJP's photo editors are Rune Eraker, Laara Matsen and Espen Rasmussen. The successful photographers meet to exchange experiences related to each other's projects and for guidance from NJP's three photo editors. The artists participate in various master classes and seminars featuring international and Norwegian lecturers and photographers.
The first edition of NJP was launched in 2013. Journal is the publisher of NJP, with Gösta Flemming as publishing editor. NJP is an extension of Fritt Ord's first initiative on documentary photography, when the organisation provided support for socially engaged photographers in 2006-2007. This resulted in the exhibition 'Norwegian Documentary Photography' at the Henie Onstad Art Centre and the book 'Norwegian Documentary Photography Today' in 2009. The photographers who participated in editions #1 to #4 of NJP contributed works to the exhibition 'Norwegian Documentary Photography' in 2019 at the Henie Onstad Centre.
Previous participants
The following photographers have participated in NJP since 2011:
Helge Skodvin, Monica Strømdahl, Fred Ivar Klementsen, Damian Michal Heinisch, Therese Alice Sanne, Line Ørnes Søndergaard, Elin Høyland, Katinka Goldberg, Paul S. Amundsen, Ulla Schildt, Tonje Bøe Birkeland, Morten Andersen, Kyrre Lien, Eirik Brekke, Camilla Jensen, Adrian Øhrn Johansen, Tommy Ellingsen, Karin Beate Nøsterud, Rebecca Shirin Jafari, Anne-Stine Johnsbråten, Terje Abusdal, Mathilde Helene Pettersen, Knut Egil Wang, Ivar Kvaal, Jonas Bendiksen, Margaret M. de Lange, Tomm W. Christiansen, Oddleiv Apneseth, Monica Larsen, Marie Sjøvold, Linda Bournane Engelberth, Ingvild Vaale Arnesen, Ellen Lande Gossner, Eiving H. Natvig and Andrea Gjestvang, as well as the latest group (2021-2023): Matthis Kleeb, Simen R. Ulvestad, Giulia Mangione, Lars Martin Hunstad, Jo Straube, Hilde Honerud and Erle Kyllingmark.